Thinking about installing a new asphalt parking lot, driveway, or roadway? Or perhaps your current asphalt parking lot is in need of repair? You might be tempted to try and do the job yourself, but you should know that there are numerous advantages to hiring a professional asphalt paving contractor in Midland or Odessa, TX that can ensure the job is done correctly the first time. If you are looking to save money, ensure your paving needs are met, and have it done quickly by local pros you should consider hiring our asphalt paving company.
Our Paving Contractor Midland & Odessa team has the expertise to plan a commercial or residential asphalt paving project and the skills to get it done right. There are many factors (such as planning for water drainage) that someone who is inexperienced won't even consider and will ultimately lead to a job that is poorly done.
Don't hire the cheapest contractor you can find or do the project yourself, save yourself money in the long run by hiring an asphalt paving professional in Odessa or Midland, TX that can guarantee high-quality work for your commercial paving, home project, or residential asphalt paving needs.
Here are four benefits to hiring a professional asphalt paving contractor for your commercial or residential property.
1. Save Yourself Money
Hiring a contractor to complete your asphalt project does cost money, but in the long run it will save you you money in a variety of different ways. An asphalt driveway or parking lot should be considered as an investment, because it's a material that can last for decades if installed and maintained correctly. But if an asphalt driveway or parking lot isn't installed correctly it can dramatically reduce its life. For example, a parking lot that's installed, but doesn't have proper drainage will be in trouble when the rainy season arrives. Without proper drainage, water will begin to pool itself into large puddles on the asphalt. Standing water on asphalt can cause it to crack, deteriorate, and create pot holes. By hiring a professional you'll ensure that the parking lot is designed and installed in such a way that water drains off the surface of the parking lot, and allowing it to last for a long time. While you may think you're saving yourself money by doing the job yourself, if you don't have the expertise to do it correctly you'll find yourself having to redo the job sooner than you would like.
Hiring a professional asphalt paver in Odessa or Midland (such as Midessa Asphalt Paving) ensures that the job will be done by someone with years of experience doing this type of work. We have laid asphalt for hundreds and hundreds of driveways and parking lots, and know exactly how to do it efficiently and effectively. An asphalt paving expert from the very start knows how to prepare the project site, install the asphalt, and knows exactly what materials and tools are needed. Our goal has always been to do the job right from the start and create a product that will last for years to come.
Don't have a driveway or parking lot installed below standards. Find yourself a professional who can get the job done quickly and correctly at a cost that fits your budget.
2. Save Yourself Time
If you're a business owner, you have a business that you want to stay open and uninterrupted for customers. By hiring a professional asphalt paving contractor you can ensure that the job is done quickly. Instead of trying to do the job yourself, you can hand it off to someone who does this for a living. By working with Midessa Asphalt Paving, we can work with you to develop a plan that works for your house or business to ensure that you and your customers are disrupted as little as possible
Our paving contractors will gather information about how much traffic your roadway, driveway, or parking lot gets and take notes on the size of the project along with the environment that it's in. At the start of a project we will visit the project site to make sure all information is correct so that we can come up with a plan. Once the plans are laid and permits are received, the contractor will choose a day that makes sure that you and your business are disrupted as little as possible. The size of the project will decide how fast it can be done, but compared to other construction projects, asphalt installation can be done quite quick.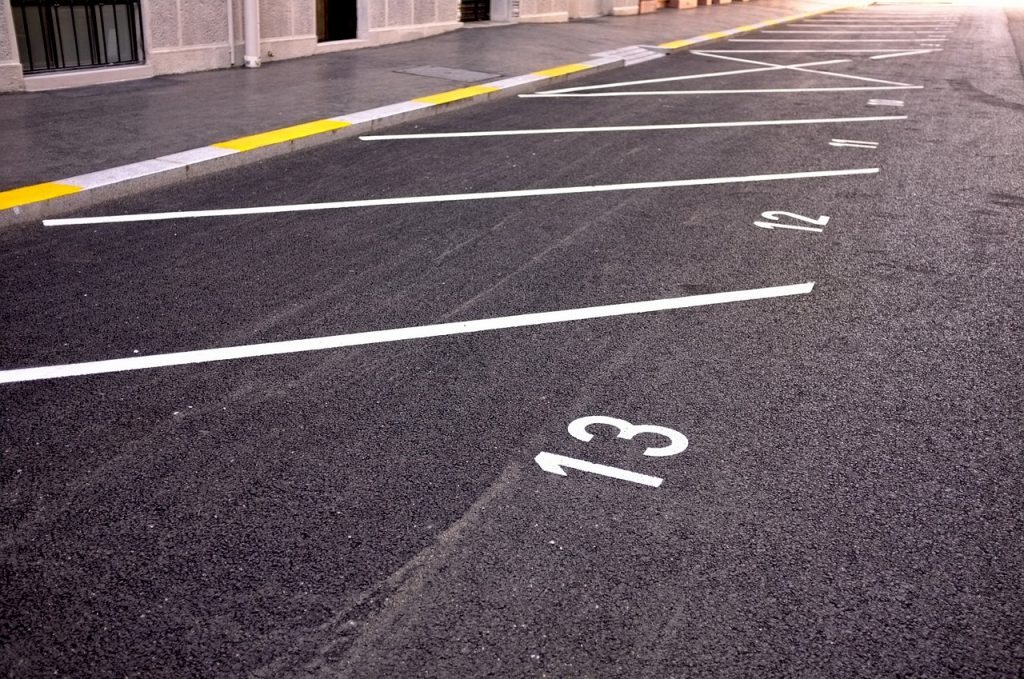 3. Professional Results
A brand new parking lot or driveway should be more than only functional, but should look great too. A professional asphalt contractor has the skills and tools to make sure that your new driveway or parking lot has sharp clear cut edges and is level. Asphalt experts will make sure that the end result is not only going to last for a long time, but that it will look good too.
By hiring an asphalt paving company you can guarantee results that you'll love. They can take care of residential or commercial projects of various sizes, and do it with attention to detail. A parking lot or paved driveway installed by professional will drain well, add curb appeal to your business, and reduce liability. One of the advantages of hiring professional asphalt paving contractor services is that you'll not only get the best value for your money, but also professional results.
For example, one of the options that we at Midessa Asphalt Paving recommend our customers for new asphalt is sealcoating. Asphalt sealcoating is a protective layer that can keep your asphalt protected from oil, grime, and the natural elements. But not only does sealcoating protect your asphalt and give it a longer life, but it'll also give it a polished, professional look.
4. Safety and Law Compliance
One area that is often not thought about is making sure that your new parking lot or driveway is safe and complies with local and national laws. A professional asphalt contractor will focus on creating a safe environment for you, your customers, and employees. Our team of experts can repair potholes, cracks, and quickly get your asphalt smooth and safe again. A parking lot that is maintained and pot-hole free is not only nice to look at, but can keep your business protected against lawsuits.
There are also local and national laws that must be complied with depending on your project. For example, the Americans with Disabilities Act (ADA) is a law that must be considered when planning a new parking lot. Asphalt contractors will know these laws and can help make your business not only compliant with the law, but more accessible to new and future clients.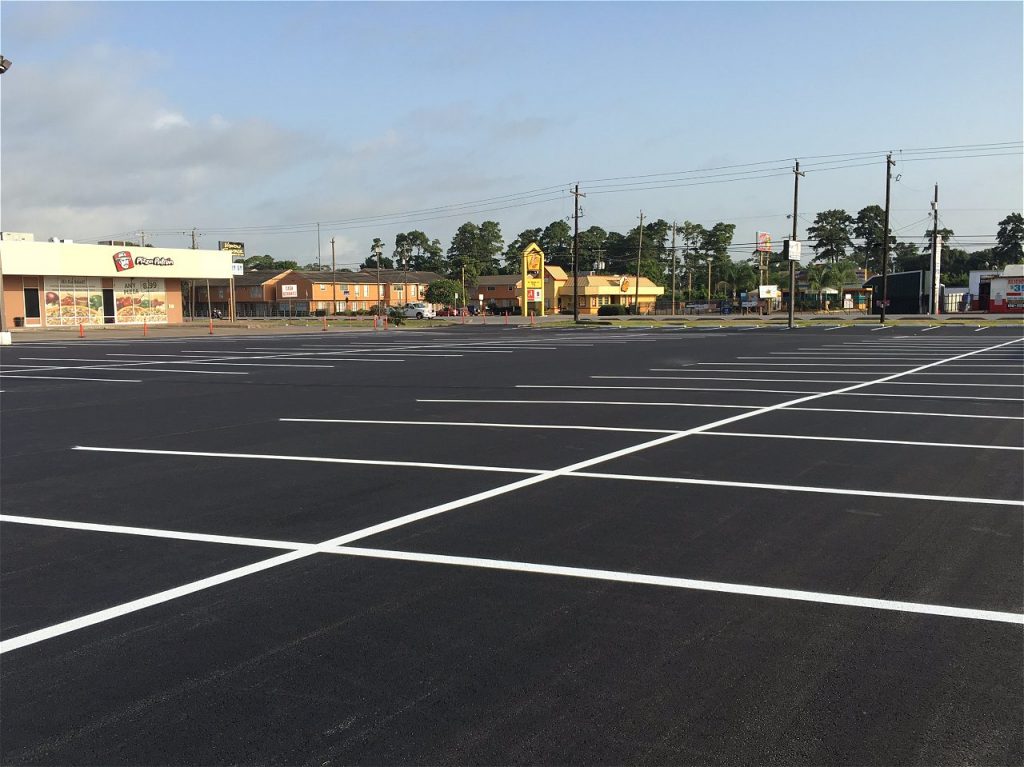 5. Years of Experience
Professional asphalt paving contractors like Midessa Asphalt paving have years of experience in this industry. They know the ins and outs of paving asphalt. This includes not only new construction but also asphalt repair. By hiring a professional, you are paying not only for a great looking product but a smooth construction process.
Our team has the experience to make this a stress-free process for our customers. We want the entire project from start to finish to be smooth. From the moment we first talk about your project's needs until the final lines are painted on your parking lot, we have the experience to get the job done right and make sure it is exactly how you want it. We'll work with you to create a plan for your project and execute it with success. Get asphalt estimates now.
Our Paving Contractor Services in Midland, TX and Odessa, TX
Our paving contractors offer everything from driveway paving to seal coating to asphalt repairs to parking lot striping to installing ranch roads, driveways, parking areas, and more. We're a paving company that has the skills and experience to meet your commercial or residential paving needs. Contact us for free estimates or to talk about your project.
Commercial & Residential Paving Services Ready For You!
We're a locally owned paving business that has been serving West Texas and the surrounding area for years. Not only do we offer commercial and residential paving services, but also industrial paving services too. Unlike other paving companies, we understand that every project is different when it comes to asphalt driveways, ranch roads, or roadways. This is why our paving and sealcoating team take the time from the very start to asses the specifics of your project. Before we give a free estimate we want to understand your property and talk with you to fully understand what your goals are.
Right from the start, we want to make sure that you understand and choose the right parking lot, driveway options, or paving options that meet your needs. We can work with you and your team to identify exactly what you will need, and then we'll get to work implementing those services.
We love our community and take great pride in offering excellent service while paying attention to the details so that every client is happy with the results. We have helped numerous businesses and Midland, Texas residential locals with their paving needs and have the reviews to prove it. We're available to talk today about your residential or commercial asphalt project!
Want to learn more about Midessa Asphalt Paving? Contact us now for free estimates or to schedule a meeting with our asphalt paving company. We're available to do asphalt paving in Midland, TX, Odessa, TX and the surrounding West Texas areas.